Posted by : aparajita
Wednesday, 23 May 2012
Find him and the book Here:-
Amazon book page
Amazon author page
Goodreads author page
Official Website
Blog
Twitter
About The Author:-
Mark Patton was born on the island of Jersey, studied archaeology and anthropology at Cambridge, and completed his PhD at university College London. He has taught at the Universities of Wales, Greenwich and Westminster. He currently lives in London and teaches for The Open University.
About the Book:-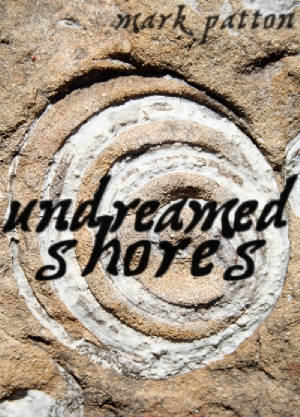 2400 BC. The dawn of the Bronze Age.The Age of Stonehenge.
Swept off course by the tides at the end of his first trading voyage, Amzai is washed up on the shores of an unknown land. As he recovers, a young woman, Nanti, cares for him. If he is to have any hope of survival, let alone returning home, he must first master the unfamiliar language and culture of Nanti's tribe.
As the summer ends, Amzai and Nanti embark on a voyage of discovery that will change not only their lives, but those of everyone around them. Only when they arrive at their destination will they realise the significance of the voyage they have undertaken, and understand their roles in the new world that it has brought into being.
<Click here to access the banner>
Giveaway:-
For all the tour stops have one free e-copy.
Tour Schedule:-
10th August, 2012 -
Ashley @ Dr. Pepper Diva
11th August, 2012 -
12th August, 2012 -
13th August, 2012 -
Aparajita @Le' Grande Codex
14th August, 2012 -
Rosa @Bajan Rosa Books
15th August, 2012 -
Read that Also
16th August, 2012 -
(Read, watch, listen) - Disincentive reviews
17th August, 2012 -
Victoria @Always a Booklover
18th August, 2012 -
Bookotopia
19th August, 2012 -
20th August, 2012 -
21st August, 2012 -
Book Muse
22nd August, 2012 -
Marissa @For The Love Of Film And Novels
23rd August, 2012 -
Literary Corner @Allahabad Post
24th August, 2012 -
25th August, 2012 -
Andrea @Andi's Book Reviews
26th August, 2012 -
27th August, 2012 -
28th August, 2012 -
29th August, 2012 -
Emily@On Emily's Bookshelf