"From Zero To Four Kids In Thirty Seconds" - TWITTER PARTY
Posted by : aparajita
Sunday, 18 March 2012
Aside from a month promotion, author Amy L. Peterson will also be with us for an exciting twitter party.
Find Amy Here:-
Official Website
Twitter
Facebook
Find her Book Here:-
Goodreads
Amazon
About The Author:-
Amy L Peterson is a happily married wife, stepmother, author, amateur photographer, outdoors woman and keeper of numerous spoiled fuzzy animals. Her writing is diverse, her photography of animals and wildlife unique, and her pets have trained her how to get what they want.
Amy met Mark at the Michigan Department of Natural Resources in the early 1990s and married him after he carried a rubber raft, oars, foot pump, camping gear, and fishing gear to 10,000 feet while backpacking in Montana. In addition to his prowess, Amy was attracted to Mark's limitless supply of fishing tackle, and his interest in every kind of critter. The fact that he came with four children in denial about until she married him.
Amy summarized just some of the fun of entering into instant stepmotherhood in From Zero to Four Kids in Thirty Seconds. This humorous, entertaining book includes over 70 tips for stepmothers and women thinking about taking such a plunge. These tips are tried and true since all four of Mark's children survived their time with Amy. Amongst the kids is one social worker, one mechanical engineer, and two college students.
Between bouts of being a wife and stepmother, Amy spends way too many hours photographing and writing about wildlife. Her publications and photos have appeared in Grit, Moxie, Montana, Travel Impulse, Women's World, Bonaire Nights, and Pacific Coast Sportfishing. Her article about Nunavet wildlife was featured on the Nueltin Lodge web page, along with a photo of a monstrous pike she claims to have caught.
Amy has also co-authored numerous technical documents for the State of Michigan, all of which are really quite boring. Her favorite past time is writing mostly true stories of the various animals she's spoiled or encountered in the wild. She is currently working on a book about all the animals Mark "always wanted."
Her blog at amylpeterson.com, is focusing on her book excepts and many a reviews she is receiving every day.
This is Amy's humorous and compelling story of becoming a stepmother. The book has catchy chapter titles like "Can't We Just Duct Tape Them Together and Send Them Outside?" And it contains over 70 tips including "Tip #44: You can't exchange a bad child for a good head of lettuce." This book is a must read for stepmothers and future stepmothers, and a fun romance that might just make you giggle somewhere along the way.
About FROM ZERO TO FOUR KIDS IN THIRTY SECONDS:-
Amy is a 30-year-old woman who spent many years polishing an unapproachable outer shell and maintaining a long list of reasons why not to have children. She keeps a canoe on her front porch, a mountain bike in her kitchen and a balance in her checking account.
Mark is an older, divorced man with four kids. He sleeps on an Army cot and eats out of pots and pans given to him by his therapist. He has a Ph.D. in stream ecology, a VW Rabbit with 285,000 miles on it and enough fishing tackle to sink a small boat.
Amy falls for Mark hook, line and hundreds of dollars in sinkers.
On April 15, 2012, the party begins from 8:00 am and ends till 10:00 am EST.
You will go to the chatroom at tweetchat.com via the hastag #zero2fourkids.
We will be discussing anything and everything about the book, guests will be allowed to ask question.
And don't forget there are giveaway's involved as well. The procedure for the winner election will be done randomly.
3 Createspace final quality physical books. (INT)
3 beautiful necklaces. (INT)
A look at what our tour hosts will be hosting.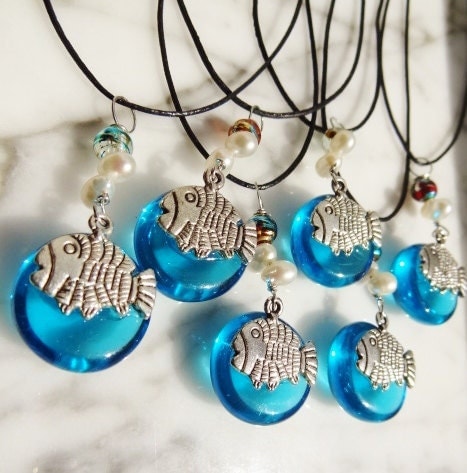 So, I hope you all will be joining us for this party.